PICHÒTA FLOR [sabon balicòt mandarina] • rodín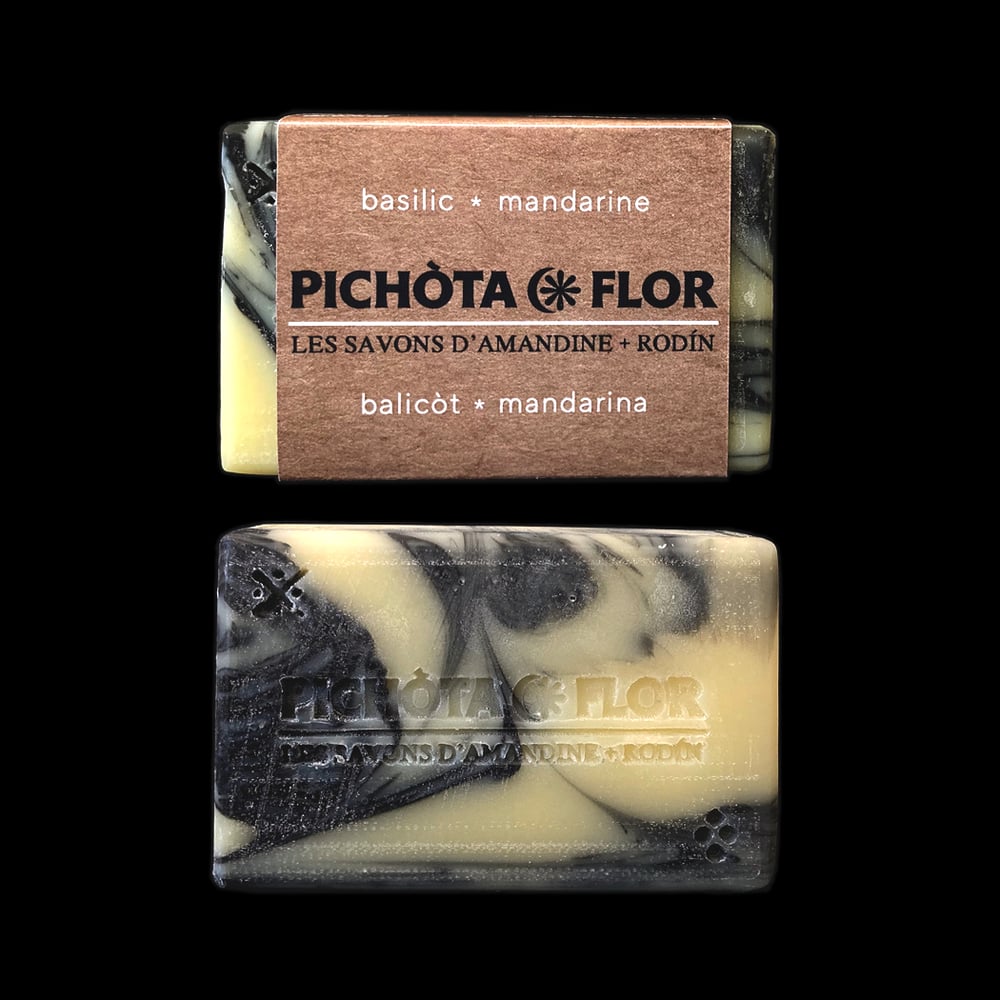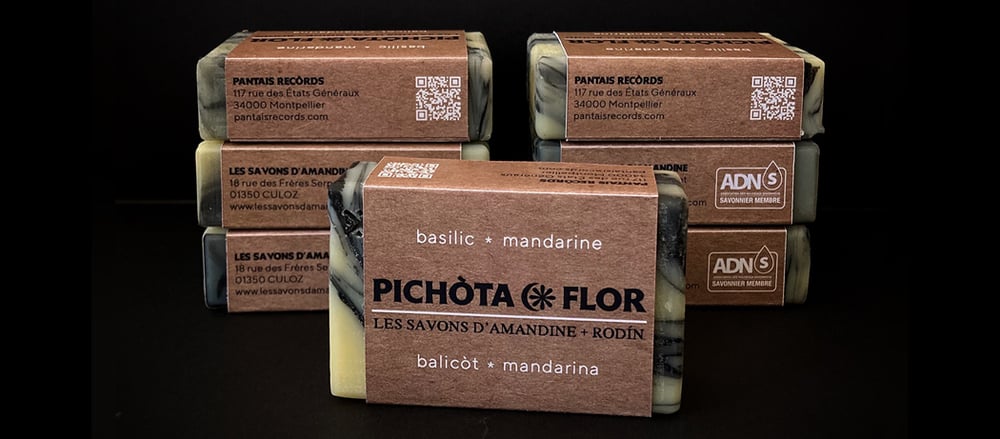 basil & mandarin handmade soap obtained by cold saponification. 100g
caution cold saponification can cause the soap to melt faster if left in the water. Keep in a dry place after use.
▲•▼•▲•▼•▼•▲•▼•▲•▼•▲•▼•▲•▼•▲•▼•▲•▼•▲
sabon artisanau balicòt & mandarina, obtengut per saponificacion a freg. 100g
mèfi la saponificacion a freg pòu accelerar la fonduda dau sabon s'es laissat dins una environa umida. Gardatz-lo au sec après utilisacion.
▲•▼•▲•▼•▼•▲•▼•▲•▼•▲•▼•▲•▼•▲•▼•▲•▼•▲
savon artisanal basilic & mandarine, obtenu par saponification à froid. 100g
attention la saponification à froid peut accélérer la fonte du savon s'il est laissé dans un environnement humide. Mettez-le au sec après utilisation.
PICHÒTA FLOR